Soil Amendments
Soil Conditioner – Add Soil Conditioner to a landscape area or around the space where you are planting a B&B tree to improve the soil's physical qualities, its ability to provide nutrition for plants as well as break up our tough Georgia clay.
All Natural Organic Soil Builder – Beneficial for landscape plants, flower beds and vegetable gardens to improve soil quality. It will loosen compacted, hard clay and earth, planting texture, improving drainage and aeration.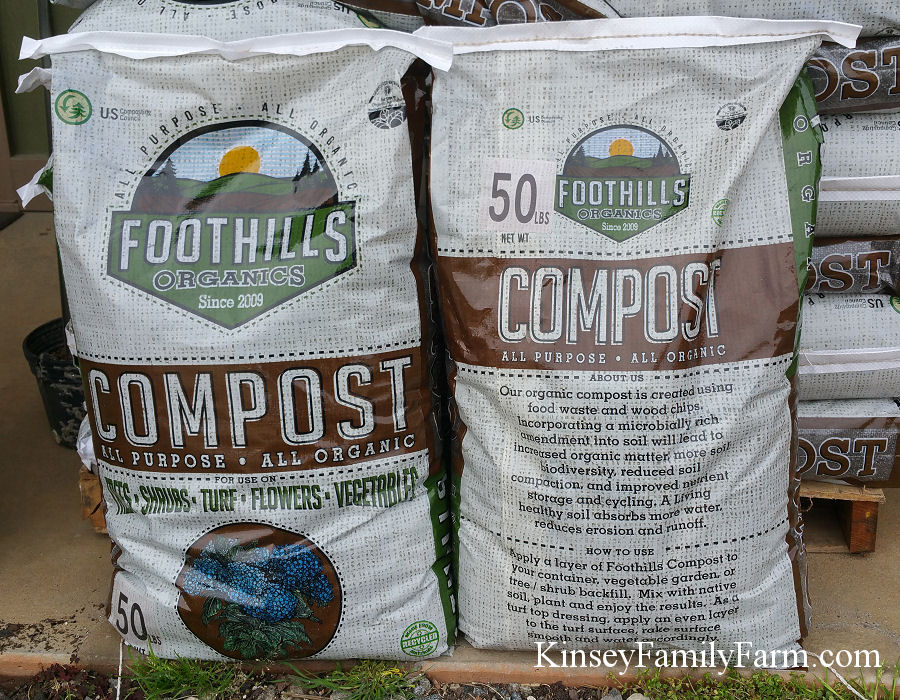 Compost
Foothills Organics Compost – Made using yard/wood trimmings and food residuals provided by local businesses. Compost helps the soil retain water,helps to improve soil texture, soil erosion and suppresses plant disease and in addition to enhancing plant growth.
Black Kow Composted Manure– an organic soil amendment for flower beds, vegetable gardens, lawns and landscapes. Add Composted Manure to the soil to promote healthy plant growth.
Mushroom Compost – Mushroom compost is a gardener's favorite which is rich in soluble salts and other nutrients. It may be used on vegetables, flowers and landscape plants but use sparingly as it is very rich.
Potting Soil
Foothills Potting Soil – A healthy blend which may be used indoors or to plant your outdoor container gardens and potted plants.
Bagged Mulch
Mulch is for sale by the bag at our garden center. We do not carry loose mulch.
Pine Bark Mini Nuggets
Red Bagged Mulch
Black Bagged Mulch
Brown Bagged Mulch
Fertilizer
Kinsey Family Farm makes the same fertilizer we use in our plant nursery available to retail customers. It is a time release formula which may be used in spring and mid summer when growth is active. A little goes a long way! Our fertilizer is for sale in 20 or 50lb. bags.
Landscaping Rock and Stone
If you are interested in landscaping rocks and stone, please see: Landscape Rock & Stone.